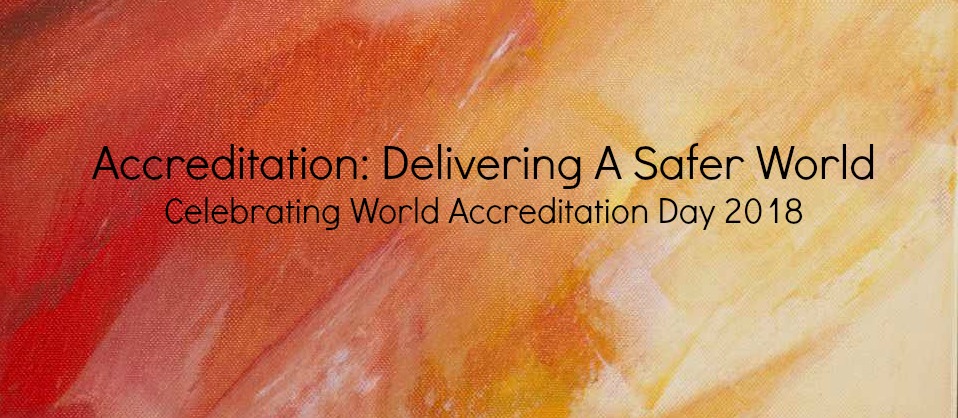 With World Accreditation Day highlighting the theme of safety this year, we want to celebrate the incredible work our clients are doing behind the scenes. From ensuring the reliability of rail infrastructure to safeguarding food production, these businesses remind us what accreditation is all about.
As an accreditation specialist, it's no surprise that I have developed a portfolio of specialists as my clients. I am often struck by the fact that these specialists are keeping us safe in ways that most of us are not even aware of.
On the road
Did you know that there are sensors that detect light levels and adjust the light at tunnel entrances so that you don't slow down as you approach and cause traffic problems?  Or that traffic lights are tested to make sure that when the sun shines on them they don't appear to be on when they're actually not?  There are some very special people at Steve Jenkins & Associates who do this and a whole array of other tests involving photometric measurements. Having accreditation means that we can all be sure that SJ&A don't just get to have fun using their physics knowledge at work, but produce results that are reliable, meaningful and can be used by other scientists and engineers to ensure our safety.
Oil & gas, food and chemical processing
Whether it's medical and industrial gases, steam, milk, petroleum or grain being processed, valves are used to control the flow and provide pressure release in the case of dangerous pressure build-up. In every application the valve design, trim and construction must suit the fluid in the pipelines, both chemically and physically. The valve must also be able to withstand certain pressures, and release at the correct pressure if a safety valve. Valve Services have been repairing, refurbishing and testing valves for 20 years and have become the authority on valves for many manufacturers as their own technical workforce is diminished. With accreditation of their valve testing service in the mix, we know that as well as being gurus on process automation, safety and stop valves, their results are reliable and traceable to international standards.
Transport upgrades
In Victoria right now, there are infrastructure projects at every turn: level crossing removal projects, metro tunnel, freeway upgrades for the Monash, Ring Road and Tullamarine, and countless other road projects. We are getting used to seeing asphalt trucks, cranes and rollers on our daily commutes.  Have you ever wondered how all this work is happening at such pace and can still be safe for us to use?  Thankfully we have accredited organisations such as Pearce Geotech who are testing the materials and construction processes as they are completed to provide regulatory authorities and engineers reliable test results.  They test aggregate, soil and rock and conduct site investigations during the design phase to help engineers build the road correctly.  They even check to see if those rollers have compacted the road to the right degree. An important part of their role is knowing how to select samples that are representative of the whole batch (of aggregate, soil, asphalt). All these activities are accredited so both we can all be sure that their test results are meaningful and accepted by a range of regulatory authorities.
Food safety
There's something special about agronomists. They're proud of the work they do to ensure a reliable and safe food supply to our growing population and they've got their feet firmly on the ground. When you eat fresh fruit and vegetables, you expect that there's nothing harmful on the food. The agronomists at Kalyx Australia run field trials to ensure that the food we eat doesn't contain residues of the pesticides used during their cultivation. Kalyx has sites in farming districts all over Australia where they trial new pesticide applications to be registered with the Australian Pesticides & Veterinary Medicines Authority.  From locating suitable sites, praying for rain, to sowing the seed and harvesting the crop, they treat these trials like they are their babies.  They check in on them regularly, delight in seeing new growth and do all they can to promote healthy development. Their GLP accreditation means we know the trials have been run according to international standards and the results will be accepted in Australia and internationally.
While their highly-specialised work is largely hidden from the spotlight, these businesses make a crucial contribution in maintaining the highest standards of testing and safety. It is a pleasure to support them in attaining and keeping the stamp of world-recognised NATA accreditation.