Jump-start your audit program with support from seasoned auditors
Auditing, let alone investing in auditor training, can seem like a time-consuming hassle to many managers. But did you know that well-designed audit programs and goal-driven auditors actually save organisations time and money?
How? Because they strengthen the very foundations of excellence. Think better overall output, performance, efficiency, and staff morale.
With the right approach, auditing becomes an engaging opportunity, not a burden hanging over your shoulders. All it takes is a fresh perspective.
The second pair of eyes that see your potential and know what NATA is looking for
We talk to many laboratory and quality managers who know they could be getting more out of their audit program but are not exactly sure where to start. Consumed by the day-to-day demands of running a laboratory, they continually postpone the improvements they want to their audit program, and in turn, their quality system. But what if taking control of your audit program was easier than you think? With the support of O'Dwyer Accreditation's expert auditors and trainers, you will: 
 Feel fully confident in your audit program 
 Be satisfied that your team is applying best-practice while getting on with the job
 Identify risks and opportunities you are missing  
Unite and motivate your team 
Quality managers struggle to motivate internal auditors to get out there and complete their audits. Auditors can be reduced to "just getting it done" so your audit records don't look too sparse when NATA arrives. As a result, a lot of energy goes into playing catch-up with compliance. If this is how your organisation operates, you've got things the wrong way around. 
Ensuring your auditors are on the same page as you is critical if you want your audit program to support your organisation's goals. We want your auditors to develop greater levels of confidence and have a clearer understanding of their role. 
With a better understanding of the reasons behind processes and encouragement from our passionate consultants, your team will be more engaged, enthusiastic and likely to take the initiative.
Strategic auditing that makes sense
A well-tailored and strategic audit program can provide so much value to YOUR organisation. It is not simply a matter of using a standard checklist to secure your accreditation. If your organisation is in 'compliance-for compliance's sake' mode, it is probably time you invested in graduating your team to the best-practice mindset.
As we demonstrate in our training courses, best-practice auditing is a win-win for your customers and the business bottom line. It also ensures that your staff's workflows are optimised, which boosts quality and professionalism, keeping customers happy – they'll be working with a laboratory that delivers consistent, high-quality service, not only accurate results!
It's a virtuous cycle, and it starts with investing in excellence.
Businesses that work with us start to see their audit program as the perfect opportunity to engage and develop staff, identify areas for commercial growth, and detect risks early.  After completing a training course with O'Dwyer Accreditation, your team will be highly-skilled at identifying time-wastage, redundancies and better ways to streamline your operations. They will start to see the value (not just the cost) behind auditing processes. Together you will notice a positive flow-on effect on your laboratory's service-level and reputation.
So that you can begin to tap into these hidden benefits of auditing and get as much value out of them as possible,  we've designed an internal audit course that will:
improve your audit program – isn't it time you got your quality improvement systems working to the level you know they should be? 
equip your auditors to maintain the program well and adopt an improvement mindset so that your organisation keeps pace with industry and technology and continues to stand out as a leader 
Experience counts. We'll help you get ahead. 
The course is run by the seasoned quality and NATA experts Cathy O'Dwyer and Rachel Knight. In our combined 35 plus years of auditing other organisations, we've seen hundreds of different audit programs. We know what a well-working audit program looks like. We can identify where there might be bottlenecks, tension points or risky gaps in your audit program AND give you suggestions for addressing them. Our extensive experience with NATA means we can tell you what the accreditation requirements really are – allowing you and your staff to make changes to your audit program confidently.
Having worked both within NATA and as consultants supporting a wide range of laboratories with their accreditation, we have a deep understanding of what it takes to establish best-practice, value-driven auditing in your organisation. 
We want to share that inside knowledge with you to be confident your audit program delivers outcomes and is valued by your management team and executive.
Cathy and Rachel are both regular trainers at the MLQN Internal Audits course that runs annually for medical pathology laboratories.
How do I know if this is right for us? 
Do you need any of the following? 
Confident auditors with a clear understanding of their role

Management support for the audit program

Clear objectives for the audit program

A culture of quality improvement and risk management percolating out of the audit program

A system that bakes excellence into every task and process

More outstanding service and results for your customers 

More time to work on other parts of your laboratory business (or take the occasional holiday!) 
If one or more of these outcomes would be a dream come true for you and your team, get in touch with O'Dwyer Accreditation today.
Get expert confirmation of what is and isn't working
COURSES INCLUDE AUDIT PROGRAM REVIEW
Whether you need refresher training for experienced auditors or need to train new auditors from scratch, in both of the service options below, we include a review of your current audit program to make sure it is operating well before we provide the training.
Most quality managers never get to see another laboratory's quality system up close. We've seen hundreds, and we are across all of the latest literature and NATA developments too. Let us know how your audit program is going and where you'd like to take it. We'll train you and/or your staff to get things moving in the right direction.
Tailored to you
Every organisation is unique, with its own set of strengths and areas for improvement. To ensure you get the most value and benefit from our courses, we carry out a thorough scoping process that identifies topics you would like included and any you would like left out.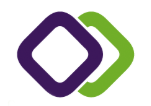 What people are saying about our Internal Audit training
"Very informative! It was great to have an external view-point on our internal processes."
— Laboratory quality officer
"Having an external person teach our internal auditors gave them an outside point of view and encouraged them to think more about the internal audit process and refreshed their skills as auditors."
— Quality officer, pathology laboratory
"Cathy has conducted two internal auditor courses for our organisation and the feedback from new and experienced auditors was very positive. The course was full of helpful tips and advice. New auditors felt more confident about their auditing duties and some of the more experienced auditors thought it was helpful to attend the course as a refresher."
— Quality officer, pathology laboratory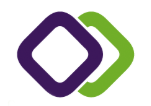 How it works
Refresher Training
from $1540
Unlock the potential of your audit program and get your team on the same page
We will help your team build on their auditing skills, refine audit report-writing and most importantly, find ways to add value during internal audits. 
During our courses, misconceptions about the purpose and style of audits are cleared up, auditors see the view-point of managers and auditees, and everyone ends up on the same page about the program. The training session is also a great opportunity for auditors to network, talk about problems they've encountered in auditing and get the support of other experienced auditors.
What we do:
Review your existing audit program with you, let you know where the strengths are and give you recommendations for change (if needed).

Smooth out time-wasters and irritations in the system

Identify areas for improvement 

Update your existing auditors on all critical aspects of auditing such as the auditor's role, preparation, interpersonal communication, confidentiality, gathering information and writing up audit findings.  
*This is all delivered within the context of how you run your audit program, with your procedures and forms.
What you get:
Practical fixes to your current system 

Insights into ways to make your audit program more efficient and effective

Management support and appreciation for the program

A culture of quality improvement and risk management 

A team that is more engaged in your program and on the same page about the benefits it brings 

Better organisational cooperation – our course breaks down silos and improves communication 

Auditors who will continue to improve your quality system working in collaboration with their teams and managers 
If you decide to make changes to your audit process, this training can launch the changes. The Internal Refresher Course normally takes place on-site and can take anywhere between 3 – 5 hours, depending on your organisation's needs. 
Internal Auditor Training
from $2560
Fully equip your staff to carry out their critical work as auditors 
You've probably been to those generic two-day internal auditor courses where the course content has to cover many possible approaches to auditing. When you get back to the laboratory, you've got plenty of theory but not much practical knowledge of how auditing works at your organisation. 
Don't take up your auditors' valuable time with such theoretical approaches! Action speaks louder than words. Book an in-house training course that will start delivering benefits to your organisation on the day of the training. 
What we do:
Deliver a motivating, practical and informative full-day course to your staff covering: 

Why we do audits

Preparation and planning

Communication and team-building 

Collecting information 

Reporting on audits

Review your audit program with you,  and give you recommendations for change (if needed).

A valuable chance to identify areas for improvement
*Have some audit scopes ready for us and we will walk the auditors through the planning and preparation for the audit and maybe even get the audit underway.
What you get:
With our hands-on, energetic approach, you will get: 
Auditors who are on-board with following your audit process from the outset

Auditors with the confidence to identify

possible areas for improvements and risks

A format to establish and clarify common goals

A laboratory that delivers consistent, high-quality service, not only accurate results!
We've worked with many organisations who need us to train their auditors from scratch. These organisations express appreciation and relief that their staff only have to leave work for one day. Not only that, some audits get started on the same day!