Refresh your internal audit program
Auditing, let alone investing in auditor training, seems very time-consuming to many managers. But did you know that well-designed audit programs and mission-focused auditors actually save organisations' time? How? Because they improve overall output and efficiency. With the right approach, auditing becomes an opportunity, not a burden hanging over your shoulders.
We talk to many laboratory and quality managers who know they could be getting more out of their audit program but are not exactly sure where to start. Consumed by the day-to-day demands of running a laboratory, they continue to postpone the improvements they want. But what if it were easier than you think to take control and feel fully confident in your audit program?
Get the support you and your team need
Quality managers struggle to motivate internal auditors to get out there and complete their audits. The process can be reduced to a matter of "just getting them done" so your audit records don't look too sparse when NATA arrives. But an audit program can provide  so much more value to your organisation. It is not simply a chore or something to check-off.
We want you to get the best out of your audits so we've designed an internal audit refresher for your auditors and your audit program. We want your auditors to develop greater levels of confidence and have a clearer understanding of their role. Ensuring your auditors are on the same page as you is critical if you want your audit program to support your organisation's goals.
As experienced NATA consultants,  we know what a well-working audit program looks like. We want to share that knowledge with you so that you can be confident your audit program delivers and is valued by your management team and executive.
Do you need any of the following?
Confident auditors with a clear understanding of their role
Management support for the audit program
Clear objectives for the audit program
A culture of quality improvement and risk management percolating out of the audit program
Experts on internal auditing and accreditation
The course is run by Cathy O'Dwyer and Rachel Knight. In our combined 35 plus years of experience auditing other organisations, we've seen hundreds of different audit programs. We can identify where there might be bottle-necks, tension points or risky gaps in your program AND give you suggestions for how to address them. Our extensive experience with NATA means we can tell you what the accreditation requirements really are – allowing you to confidently make changes to your audit program.
Cathy and Rachel are both regular trainers at the MLQN Internal Audits course that runs annually for medical pathology laboratories.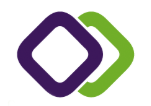 What people are saying about our Internal Audit training
"Very informative! It was great to have an external view-point on our internal processes."
— Laboratory quality officer
"Having an external person teach our internal auditors gave them an outside point of view and encouraged them to think more about the internal audit process and refreshed their skills as auditors."
— Quality officer, pathology laboratory
"Cathy has conducted two internal auditor courses for our organisation and the feedback from new and experienced auditors was very positive. The course was full of helpful tips and advice. New auditors felt more confident about their auditing duties and some of the more experienced auditors thought it was helpful to attend the course as a refresher."
— Quality officer, pathology laboratory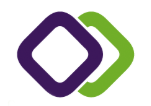 How it works
Best practice internal audits
from $800
Most quality managers never get to see another laboratory's quality system up close. We've seen hundreds and we keep up-to-date with the literature too! Tell us how your audit program is going and where you'd like to take it. We'll review it with you, let you know where the strengths are and give you recommendations for change (if needed).  
With our practical, team-building approach, you will: 
Identify areas for improvement

Get management support and appreciation for the program

Remove irritations and time-wasting
Promote a culture of quality improvement and risk management
You'll feel more confident about the audit program and have a clearer picture of the benefits it's providing to your organisation.
Refresher training
from $2400
This service includes and builds on Best Practice Internal Audits.
First we review your existing audit program and agree on any changes needed.
Then we update your existing auditors on all critical aspects of auditing such as the auditor's role, preparation, interpersonal communication, confidentiality, gathering information and writing up audit findings.  This is all delivered within the context of how you run your audit program, with your procedures and forms.
Unlocking the potential of your audit program 
We will help your team build on their auditing skills, refine audit report-writing and most importantly, find ways to add value during internal audits. 
We find that during our courses, misconceptions about the purpose and style of audits are cleared up, auditors see the view-point of managers and auditees and everyone ends up on the same page about the program. The training session is also a great opportunity for auditors to network, talk about problems they've encountered in auditing and get the support of other experienced auditors.
If you decide to make changes to your audit process, this training can serve to launch the changes.
The Internal Refresher Course can take anywhere between 3 – 5 hours, depending on your organisation's needs. 
Internal auditor training
from $3800
This service includes Best Practice Internal Audits.
You've probably been to those generic two-day internal auditor courses where the course content has to cover many possible approaches to auditing. When you get back to the laboratory, you've got plenty of theory, but not much practical knowledge on how things work at your organisation.
Don't take up your auditors' valuable time with such theoretical approaches! Book an in-house training course that will start delivering benefits to your organisation on the day of the training. With our hands-on, team-uniting approach, you will: 
Get your  auditors on-board with following your process from the outset

Identify areas for improvement and set up reviews 

Establish or clarify common goals
We've worked with many organisations who need us to train their auditors from scratch. These organisations report the appreciation and relief they feel that their staff only have to leave their work for one day AND some audits get started on the same day.  
Have some audit scopes ready for us and we will walk the auditors through the planning and preparation for the audit, and get the audit underway.
This course takes a full day and covers all the essentials: 
Why we do audits

Preparation and planning

Communication

Collecting information 

Reporting on audits
How do I know if a course is going to be right for us?
Our scoping process ensures that we address all the areas you want covered in the course and none of those you don't. We'll review how your audit program is going now so that we can work on developing the skills specifically needed in your environment.
We survey the course attendees to assess their requirements before the course and adjust the content to suit their needs.
Enquire now