O'Dwyer Accreditation is passionate about showing laboratories how to operate efficiently and effectively and meet NATA requirements at the same time. People normally reach out to us because they're struggling with NATA accreditation requirements, how to improve their systems, or going through their first NATA assessment.
We show organisations how to move from a culture of compliance to a culture of improvement.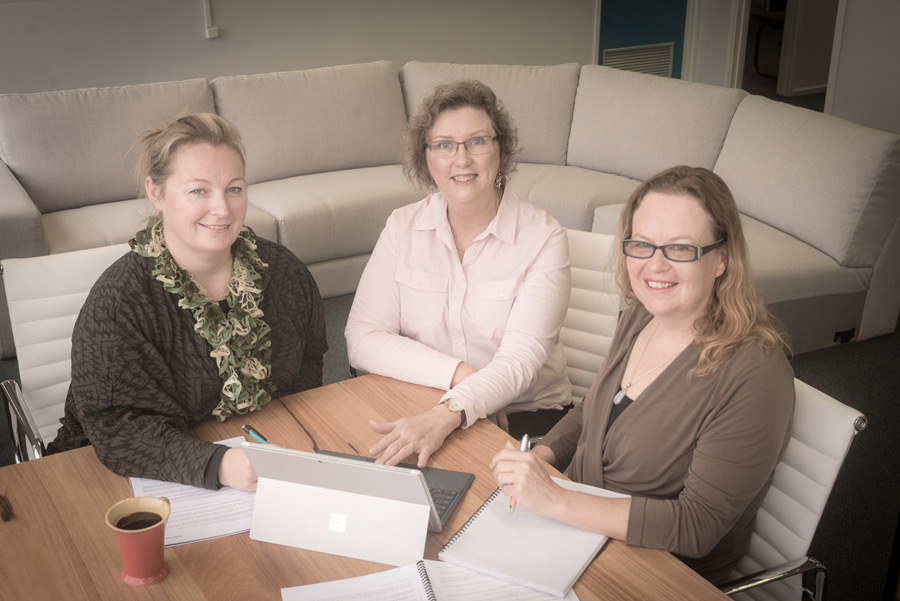 Experience counts
Cathy has been working in laboratory accreditation since 1992 and helping laboratories gain and keep NATA accreditation since 2002. She has extensive experience, qualifications and expertise with ISO 17025 and ISO 15189 and NATA accreditation processes.
She also has experience with ISO 9001 in laboratory settings and GLP.
Cathy is known for her practical knowledge and helpful approach to laboratories having difficulty with meeting requirements or wanting to improve their performance. She has a relaxed and friendly style that encourages free exchange of information. She is quick to identify key issues and work to find solutions to her clients' problems.
When she's not providing accreditation assistance you can find her in the garden, doing tai chi or out walking.
Rachel has worked in various roles focused on accreditation and management for over 10 years, providing a unique view for laboratories seeking or requiring help to maintain accreditation. She has strong expertise in Quality Assurance, Auditing, Complaints and Corrective Action systems. Rachel is known for her attention to detail and practical advice. She is particularly skilled with ISO 17025, ISO 15189 and GLP.
Rachel's drive and passion comes from helping people. She is strongly focused on client satisfaction and excellent service, and strives for positive and strong relationships with staff, peers and external clients.
Rachel also spends her time recording basketball statistics at various stadiums around the state, and relaxing at home with her family.
Karen has worked within NATA in various roles for 15 years, giving her extensive experience in auditing and conducting assessments to ISO 17025 and ISO 17020. Having worked closely with an array of different laboratories, she understands that each organisation is unique and accreditation requirements can be met in different ways depending on the business and the type of testing. Karen is known for her great eye for detail and clear-cut communication style. While she is matter-of-fact about the issues that need addressing, she is also encouraging and supportive. Her focus on the bigger picture of accreditation helps organisations improve not only their compliance but their operations generally. In particular, Karen has expertise in laboratories testing food and water, as well as those testing construction materials (infrastructure and asset integrity).
Karen also has qualifications in ISO 9001:2015, ISO 14001:2015 and ISO 45001:2018 so can assist in integrating systems for laboratory accreditation with quality, safety and environment certification.
Outside of work, Karen has a passion for travelling and cycling, especially when the two are combined.
Part of a Community
O'Dwyer Accreditation has a strong network of like-minded colleagues with extensive experience in quality management, compliance, systems, method development, and improvement across a number of different fields of testing. Between us, we can usually find someone who can help with any laboratory – related issues that you may have.
We maintain good relationships with NATA personnel and can help you work out who you need to speak to.
Call Cathy today on 0414 859 507 to get started.
Or fill out the form below and you will hear from us within 48 hours.