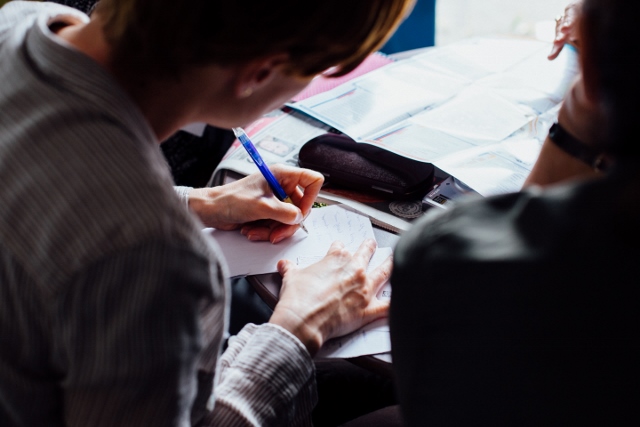 NPAAC has produced four revisions of the Requirements for the Supervision of Pathology Laboratories document in the past 6 years.  Each of these drafts has been met with dismay by any pathology laboratory wanting to determine their most effective organisation structure and to foster a culture of teamwork, continual improvement and learning amongst all of their staff.
What follows is my quick review of the draft that was circulated in October 2016.
Supervision Requirements
S3.2 Requires full time on-site supervision to direct the operations of a pathology laboratory. The person can only supervise one category G laboratory.
S3.3 Every test must be covered by an APP with the relevant scope of practice.
The effect of these two provisions together is that there will be a lot of very bored pathologists and/or Clinical Scientists working in pathology laboratories trying to find something useful to do while they meet the full-time supervision requirements. Oh no, wait –we already know that there are not enough pathologists or Clinical Scientists to fill these roles anyway.  Where are these highly qualified, but somehow lacking in ambition staff going to come from?  Who has tried to find a full-time Immunologist lately?
How will NATA staff, encountering non-compliant organisations, insist on them meeting a requirement that they know is impossible for pathology laboratories to meet?
Risk management and handling clinical incidents
S1.6 This is repetition of what is in ISO 15189. I cannot understand why NPAAC insists on repeating things that are already in an international standard for medical laboratories.
S1.7 Again, this is repetition of one of the most fundamental requirements in any quality system.  There is nothing in this that is not already covered in ISO 15189.
Supervision Requirements for Category B Laboratories
S3.6 Specifies how many days of supervision must be provided to Cat B labs & how they must be provided. This level of prescription will always lead to problems. There are many different laboratory set-ups and technology is changing all the time.   They have also excluded face-to-face as an option for the prescribed monthly meeting. I assume this was accidental, but this is the mess you get into when you try to be too prescriptive.
Point of Care Testing
The inclusion of POCT under category B labs brings them under the supervision requirements which we have already argued are a blunt instrument for supervision of an actual category B laboratory.  Do they want a supervisor to visit an INR machine for 2 days per year & supervise its operation?
S3.10 Specifies that all POC analysers must be networked to the main laboratory information system so that they can be monitored at all times.  While this is ideal, it is WAY too prescriptive and appears to have been drafted by one of the big laboratory groups who run extensive POCT networks.  Many hospitals have a few POC analysers installed, but the cost of having them fully interfaced can be prohibitive.
What if a new POC analyser appears that will vastly improve patient outcomes but hasn't been able to be networked yet?  Laboratories will be precluded from claiming Medicare benefits for it, which means it is unlikely to be introduced.
The two pages of notes on all the fairly obvious things that must be done with POCT are unnecessary and repetitive. Most of it is adequately covered in ISO 15189.  And there is already an ISO standard on POCT. It is called ISO 22870 Point-of-care testing (POCT) — Requirements for quality and competence.
Category S labs
S4.1 Specialised labs can no longer be supervised by a specialised scientist. They have to have an APP and a clinical scientist.  If the APP actually has suitable qualifications and experience, they would be able to supervise the lab wouldn't they?  Or is this an admission that many labs would find a 'token' clinician to put in the role, just to meet the requirements? Again – how many bored staff are there going to be working under this arrangement.
Many molecular biology laboratories in Melbourne will be unable to meet these requirements. Hands up who has a pathologist on staff who has qualifications in molecular biology?  Yes there may be some, but there will not be enough to go around for full-time supervision.
S4.3 ART (assisted reproductive technology) labs get special concessions to be able to conduct a few hormone tests without pathologist supervision.  I wonder why this is OK, when it is not OK for a microbiology lab to run a handful of commercial biochemistry tests on an analyser unless they have a full-time pathologist on site.
Finally
We can only assume that there will be another draft produced. Unfortunately this leaves us working to the 2007 version which has many shortcomings.  My personal belief is that this standard should not exist at all.  There is more than enough detail in ISO15189 to support NATA, who are on the ground at assessments and can advise on whether there is sufficient clinical input to decision-making in laboratories.