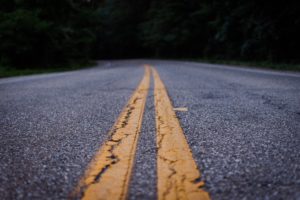 A guest post from Karen Moore, originally posted on LinkedIn August 2018. 
The ISO 17025:2017 has a bigger emphasis on impartiality and managing conflicts of interest. How do you plan to address these issues in a way that you can discuss with NATA? If you're like most lab managers, this is a difficult subject to talk about, and just saying "they wouldn't dare" may not cut it. Read on to find out some of the methods that labs use to manage these issues.
It's also a reality that some of the practices in the construction industry aren't ideal and it can be a difficult environment for testers. There's pressure from clients, overbearing contractors or even internal management for the "right" test results. And similar pressures exist in many other sectors too.
Situations of undue influence, conflicts of interest can lead to test results being either intentionally or unintentionally incorrect! If this is discovered after the results have been issued, it could not only be devastating to your business but potentially have criminal implications.
So, what can be done to protect the reputation and integrity of your business?
Identify what situations could arise in your organisation and write them down.  Think broadly and while many situations may seem unlikely it is still useful to get them out there.
Risks to impartiality
1.      Testing for compliance on an in-house product – what if the test result shows non-compliance, especially if the tester also has production responsibilities?
2.      Getting on site and being given a limited available area for testing, or an overbearing site manager who just insists testing is done at a specific location.
3.      Being pressured onsite to give a pass result, repeat the test, probably with instruction for a slightly different location.
4.      Conflicts of interest due to shareholdings, family relationships, etc.
5.      Under-pricing jobs, putting time pressures on staff while allowing full processes to be completed.
6.      Details in contracts or requests for testing that present a risk to your laboratory: site selection; financial penalties for delays in construction; methods specified not not match the materials
Now that these have been identified, read on to find out what can be done to reduce or eliminate these risks or find out how we can help.
6 ways to reduce risk of impartiality effecting reliability of test results
1.      Technology
Direct capture of test data in the lab – for example newer balances and load cells can be hooked up to a computer and directly record readings, also eliminating the risk of transcription errors.
Directly logging data in the field into a tablet.
Is automation an option? – Explore any possibilities, as they will likely improve you process efficiencies at the same time
These steps don't necessarily need one of the off the shelf expensive software packages.  An in-house system that captures the on-site or lab data and stores this in a secure way so there is no question on the integrity of the data can also be an option.
Are there other technical advances in equipment that would allow for further automation that the industry could look at? Can your lab be a leader in introducing this? What an opportunity!
2.      Training and education
Make sure your staff know the implications of the test results. What happens if a structure fails and it is found that testing was not accurate? What if your product gets on site and is found to be non-compliant? The implications of finding failure at this point are massive! If a failure is identified and dealt with immediately, any short-term pain dealing with someone who doesn't want the true result is negligible by comparison.
Let your staff know what to do if they experience pressure to change results, or less obvious pressure such as to test at a specific location. Who should they report this to? When should they stop testing and leave the site? Look at formally incorporating these policies into your training program.
3.      Organisational structure and reporting lines
Review the structure and reporting lines: look for potential conflicts of interest (such as results being used internally). This is common for production related organisations but also those involved in design engineering. Where possible, removing direct reporting lines such as the laboratory technician or manager reporting directly to the Production Manager or Design Engineer. It may be an option to look at alternate reporting lines for different aspects of a position for smaller organisations.
4.      Checking the data
An independent review of results introduces a level of impartiality as well as the benefits of a fresh set of eyes for errors. If work is being done remotely on a site lab, perhaps introducing back to base reporting will reduce any undue pressure on the technicians on-site as well?
5.      Contract review
Technical review of contracts is important. Many clients want to minimise testing costs for what is seen as an overhead. Checking the technical, as well as financial details of the contract will help make sure you are not left out of pocket or pressured to complete inadequate testing (see point 6 above for a couple of examples).
6.      Quality Culture
This comes from Top Management and installing a culture of openness, honesty and integrity goes a long way. Make sure employees know that they can speak up if they don't feel something is right without the worry of some form of repercussion. No specific system can cover this, it is something that needs to be lived and breathed through the organisation at all levels.
Having a quality system that is integrated with the day to day work is an important part of this: encouraging non-conformances to be raised or renaming them to reflect a positive change approach can help; highlighting the benefits of processes such as internal audits are just some examples of how you can help instil a culture of quality within your organisation.
Getting help
We have been giving guidance on dealing with impartiality and other changes to ISO 17025. Get more details here or contact us via our contact page.